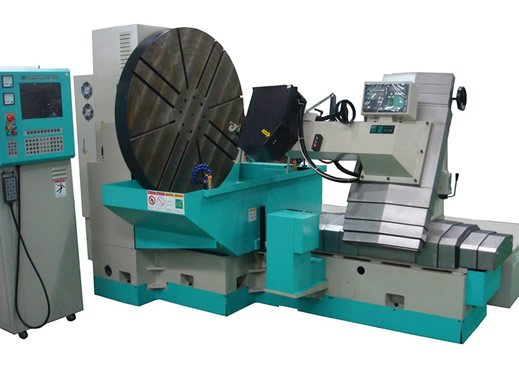 Tire Mold EDM CNC1670T
X axis travel:70(mm)
Y axis travel:700(mm)
Z axis travel:180(mm)
Brief introduction of CNC1670T
1.C axis closed-loop control, high accurate imported disc optical ruler(0.001°), combined with location control of DC servo motor, to solve gap problem of dividing head.
2.Slant machining spindle with 30°, not conventional machining in vertical direction, to solve the problem of removing chips.
3.Spindle could be adjusted +/-45°forward and backward, working with high precise encoder, to machine various tire moulds.
4.Oil sink could be lifted to do submerged machining better, and load and unload workpiece.
5.Short spindle is less than 40cm, working with high accurate linear guideway, and easily move deep into molds to do burning, capacity of electrode loading could be 50Kg
6.Sturdy and durable anti-dust cover to protect guideway with long life
7.Optional four jaws fixture to hold tire mould.